Able to Float up, down, right, left, in and out.
Items placed in bag are able to Transform, Appear and Disappear.
Tags add to the visual movement and convey theme of your performance.
"COULD BE THE NEXT THUMB TIP"
Jeff McBride -
Highly Interactive, pictured in Magic Magazine and Linking Ring.
To purchase visit MBP-Products by clicking here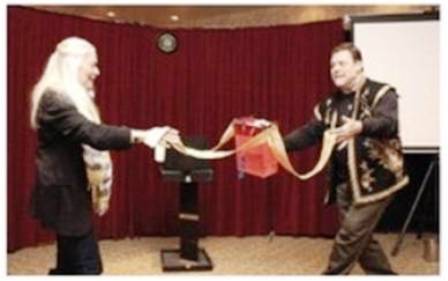 "I LIKE IT"